Realising Opportunity
A Port of Trust
Dry bulk and general cargoes handled in Port-La Nouvelle are mainly raw materials and semi-finished products like minerals, cement, fertilizers, quarry products, forest products, big bags, steels and various industrial commodities. The future deep-sea port, currently under construction, will boost the development of these traffics. It will also bring the Port to be diversified towards new activities like the floating offshore wind mill industry.
EEAST QUAY N°2
– 2 Stevedoring Companies operate on on this area : EUROPORTS-CLTM and SUD SERVICES.
– 400 m of quay
– Rail access available
– Admissible vessel's size up to 145 m length x 22 m beam x 8 m draft
– 2 x Sheds for dry bulk : warehouse A (3,500 m2) and D (5,000 m2)
– 2 x Sheds for various commodities : warehouse B (2,665 m2) and C (2,920 m2)
– 20,000 m2 of open storage
– 2 mobile cranes LIEBHERR LHM 280 with 84 t lifting capacity (2011 + 2019)
– 1 mobile crane LIEBHERR LHM 420 with 124 t lifting capacity (2022)
– 1 dust-free hopper
– 7 grabs (MRS) from 14 to 28 m3 capacity (product density from 0.9 to 2.65 t/m³)
– 2 manual spreaders (TEC) for 20 feet + 40 feet containers
– 1 log clamp (MRS)
EMARINE RENEWABLE ENERGY TERMINAL
– Operated by EUROPORTS FRANCE
– 250 m of quay including 200 m @ 15 t / m2
Water level 11m
– 7 ha of storage and technical area for the assemblage of floating wind turbines.
– See dedicated page here
EFIRST BULK AND CONVENTIONAL TERMINAL – NEW DEEP SEA PORT (delivery > 2025)
– Operated by EUROPORTS CLTM
– 410 m of quay on the northern part (+ possibility of developing 460 m on the southern part).
– Water level is 16 m for ships up to 14.50 m draft.
– 7 hectares of open storage (13 ha total with the futuer southern part).
– Construction of new storage (sheds or silos) currently under study.
– Rail access to the terminal
Contact
EUROPORTS – CLTM
405 Avenue Adolphe TURREL
BP 03
11210 PORT-LA-NOUVELLE

+33 (4) 68 48 01 02 C
EUROPORTS CLTM
The EUROPORTS Group develops global maritime supply chain solutions for the industry. The group has about thirty terminals in Europe and Asia. It operates more than 60 million tonnes of goods every year. The group will be involved inthe operations related to the construction and assemblage of offshore floating wind turbines. It will also operate the fist dry deep-sea dry bulk and breakbulk terminal. Locally, the group has purchased the terminal operator CLTM was was activce in the port since 1956. The new Company operates under the name of EUROPORTS CLTM. It offers a wide range of port services, including ships agency, freight forwsarding, Customs clearance(OEM approved), warehousing and stevedoring.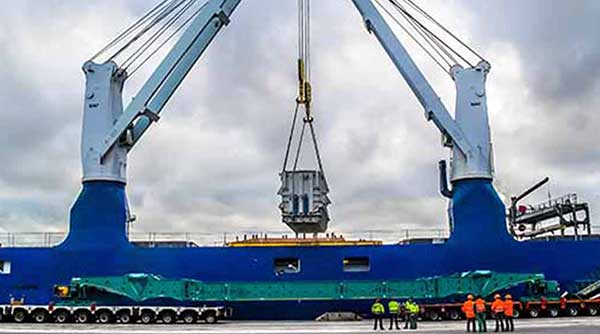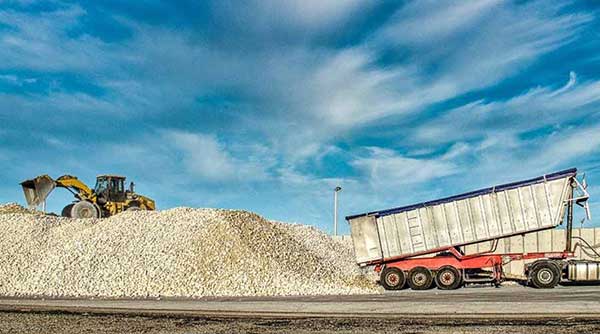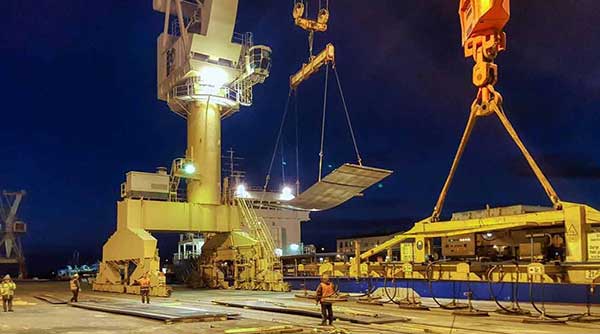 SUD SERVICES SNC
Subsidiary of the AXEREAL and SOGENA groups, SUD SERVICES is a terminal operator offering complete port logistics services: stevedoring storage, shipping agency, freight forwarding and Customs operations. It proposes documentary advice and the publication of phytosanitary and veterinary certificates. The Company is OEM approved and has IST (Temporary Storage Facility) and warehouse type B certifications.
Contact
SUD SERVICES SNC
Zone Portuaire
876 Avenue Adolphe Turrel
F-11210 PORT-LA-NOUVELLE

C+33 (0) 4 68 48 38 90
Specialized logistics sites
Contact
Sud Manutention et Transit portuaire
Zone Portuaire
876 Avenue Adolphe Turrel
11210 PORT-LA-NOUVELLE

+33 (0) 4 68 40 43 01 C
SMTP
SMTP is a subsidiary of the AXEREAL Group. It offers bagging services (big bags) for simple and compound fertilizers. SMTP processes about 80,000 tonnes each year. The bagged products are delivered to the cooperatives and traders of the Occitanie Region. SMTP has a shed proposing 8 cells for a total capacity of 14,000 t and a warehouse of 17 cells for a total capacity of 4,500 tonnes. Outside, SMTP can store 2000 t of big bags. The service provider has 2 chains for mixing and bagging Big Bag in 500, 600 and 1,000 kgs, 2 loading stations for trucks as well as a fleet of conveyor belts, bulk loaders and forklifts.


LafargeHolcim
The Swiss group LafargeHolcim manages the Cement Terminal named LES SILOS DE LA MEDITERRANEE. It consists of 2 silos of 3,500 m3 each. The operations are carried out by a fully sealed pneumatic system allowing dust-free handling from self-discharging vessels. The site can reload trucks or railcars. It has its own weighbridge. Ship connections are entrusted to EUROPORTS-CLTM.


Contact
LafargeHolcim France
Usine de Port la Nouvelle
Avenue d'Occitanie
11210 PORT-LA-NOUVELLE

C +33 (0) 4 68 40 41 31