Realising opportunity
Safety and Reliability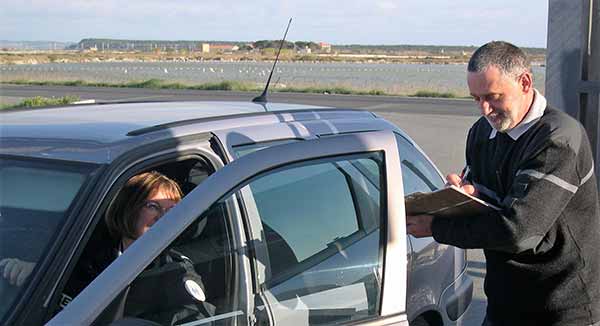 EThe port is not open to the public. Only persons with a proof of a professional activity and in possession of an Identity document (Identity card or passport) are allowed to enter after approval from the Port Facility Security Officer (PFSO).
Any intervention in the port area entails adherence to all the local regulations in force (non-exhaustive list: Port Police Regulations, Operating Regulations, Port Intervention Plan (PIP), Waste Reception and Treatment Plan, Port Facility Safety Plan, as well as Port tariffs. .
EBadge applications are submitted by the applicant on the NEXFRET web platform
Permanent or temporary staff: the request for an access badge must be filled in by the applicant via the web platform for any of their employee as well as for any external sub-contractor. A personal badge, with photo, will be issued for a defined time. It will give access to a specific area only. Applicants will be informed that their badge is issued. It will be available at the Guard House after verification of an identity document.
Occasional persons (carrier or day visitor): the request for access badge must be justified for professional reasons. The applicant will be required to present identification to the guardhouse for registration. He will be given a badge without photo (mention VISITOR on a blue background). This badge is only valid for 1 entry and 1 exit.