Realising Opportunity
A Port of Trust
Contact
FOSELEV LOGISTIQUE
1374 avenue Adolphe Turrel
11210 PORT-LA-NOUVELLE

+33 (0) 4 68 48 00 97
Presentation
FOSELEV LOGISTIQUE is an independent, privately owned operator, and a subsidiary of the FOSELEV Group, which specialises in industrial services (64 locations in France and Africa). The site covers 10 hectares. The terminal qualifies as a "Green" SEVESO high level site as it focuses on non-polluting liquid bulk commodities.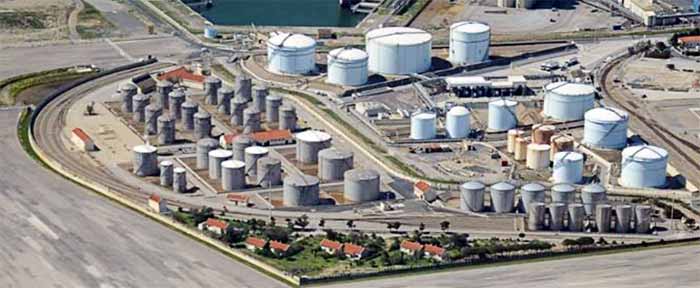 A
105,000 m² (private land)
A
1 berth on Dolphin (D2)
A 2 manifolds (loading and discharging)
A 82,000 m3 – 39 storage tanks
A 6 tanks x 1,000 m3 in stainless steel 316 L
A 24 tanks in stainless steel 304 L (7 x 2,350 m3 + 15 x 1,300 m3 + 2 x 500 m3)
A 9 tanks in carbon steel (4 x 5,000 m3 + 5 x 2,350 m3).
A
145 m long x 22 m beam x 8 m summer draft maximum.
A
Alcohols, Ethanol, biofuels,
A Vegetable oil, Fatty Acid Methyl Esters (FAME).
A Edible liquid bulk
A Non-polluting liquid bulk
A
6 loading station for lorries
A Weighbridge
A 2 loading stations for railcars
Operating hours Deliveries (lorries)
A
From Monday to Friday 06h30 à 17h00
A
Yes + locotractor on site.